MindFusion Diagramming Pack
Powerful diagramming libraries for more than 10 platforms.
Impressive Diagrams. On Any Device.
Experience the freedom to create one diagram and render it on 12 different platforms. Desktop, web or mobile - it's you who decide.
Uniform API
Combine the comfort of using a familiar API with the excitement of programming for a new platform. MindFusion diagramming tools utilize a uniform API*, which makes your code easy to translate in another programming language. A broad range of samples covers the most important features of each tool and guarantees smooth transition among platforms.
Automatic Layouts
MindFusion diagramming pack ships with more than 15 automatic layout algorithms. Even diagrams with thousands of nodes get neatly organized with a call to a single method. You can further enhance the look and feel of your graph by turning on automatic link routing or applying some of the rich customization options provided with each layout algorithm.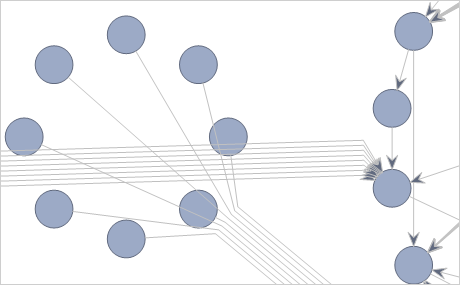 Styling Options
The extensive set of predefined node shapes, arrowheads and connector styles combined with a rich choice of pens and brushes guarantees that nothing stays in the way between you and your amazing diagram. If you are on the run, MindFusion has 40+ predefined themes that will give your flowchart in a second the polished look it requires. If you've designed a great chart, it's so easy to save its style and reapply it later.
Node Shapes
The long list of predefined node shapes includes BPMN shapes. You can use table nodes with row / column span, composite nodes and tree nodes. The container nodes allow you to nest other nodes. A Shape Designer tool helps you define custom nodes in an intuitive manner.
Customer Care
MindFusion puts special efforts in providing first-class customer support service. We treat with special attention each request and question that we get. Our dedicated and savvy support team handles inquiries as fast as possible, in many cases within hours of receiving them. In addition, each MindFusion tool is packed with comprehensive documentation, various tutorials and guides that greatly facilitate developers in using it.
Please, note:
*Diagramming for ActiveX (FlowChartX) as the first diagramming tool developed by MindFusion uses a different API. From then on all diagramming components have been developed with a uniform API.
! The pack has no single installer. Clients get separate installation files for each of the tools. That's true for the trial version as well - you just download and install the trial version of the diagramming tools of interest to you.