Components
Smart UI controls and libraries for web, desktop and mobile.

What our clients say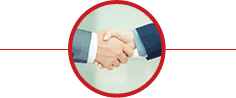 For many years I have searched far and wide for software development tools to use for diagrammatic representation of data for intelligence analysts and fraud investigators with limited success, until I found MindFusion. It is easy to see why MindFusion attracts such glowing testimonials to their products, quite simply they work and they work well. The products are functionally rich, easy to use, and offer a powerful feature list to address many design and development requirements.
Mr. Douglas Livingstone
Visualize Systems